Today, four generations after T. J. Clark made history by discovering the amazing mineral deposit in Central Utah, T. J. Clark & Company remains a family-owned business, headed by T. J.'s grandson and namesake Thomas J. Clark.
The T. J. Clark Family continues dedicating themselves to helping people discover their birthright of excellent health and vitality. Their dedication comes from knowing that they are the beneficiaries of a truly remarkable phenomenon. They wish to share their incredible legacy which Mother Nature and grandfather T.J. have passed on to them with the world.
We are proud to introduce our new line of revolutionary liquid supplements. We pledge to continue our 90-year tradition of bringing the best quality products to your family.
Our Mission
In 1920 Tom Clark was given the gift of health through his discovery of the Sacred Spring and his subsequent discovery of the source of its power. Whether his discovery was strictly by chance or divine guidance, he realized that he had not only been given the gift of health, but he was provided a way to make his living by helping others. Throughout his lifetime he endeavored to share his gifts with others through fairly priced products of health and through a network of independent business people who shared his satisfaction in making their living by providing good health and opportunity for virtually anyone who wanted it.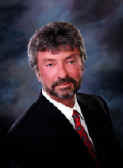 Today, T. J. Clark & Company is still a family owned business. Our mission remains the same: We are dedicated to continuing the four generation tradition of sharing with the families of the world, the health and opportunity that this precious phenomenon has provided to us for so many years.
Through our T. J. Clark products we will continue our dedication to ensure the purity and effectiveness of this miraculous, natural, body essential resource, and provide, at the lowest possible cost, the formulas that have, for over 90 years, significantly contributed to the health and well-being of men, women and children everywhere.
An ongoing program of research and development brings to our customers the very best nature has to offer. It is the unalterable goal of T. J. Clark & Company, both as an enterprise and as a family, to place the health, vitality and ultimate satisfaction of our customers above all other considerations.